Generac Power for Profits™ Training for Contractors
In this FREE webinar; learn how to grow your business by learning how to size, sell, and install 10kW - 150kW standby generators.
PLEASE NOTE: Contact us if you have any questions or concerns or require any assistance with your registration. Thank you.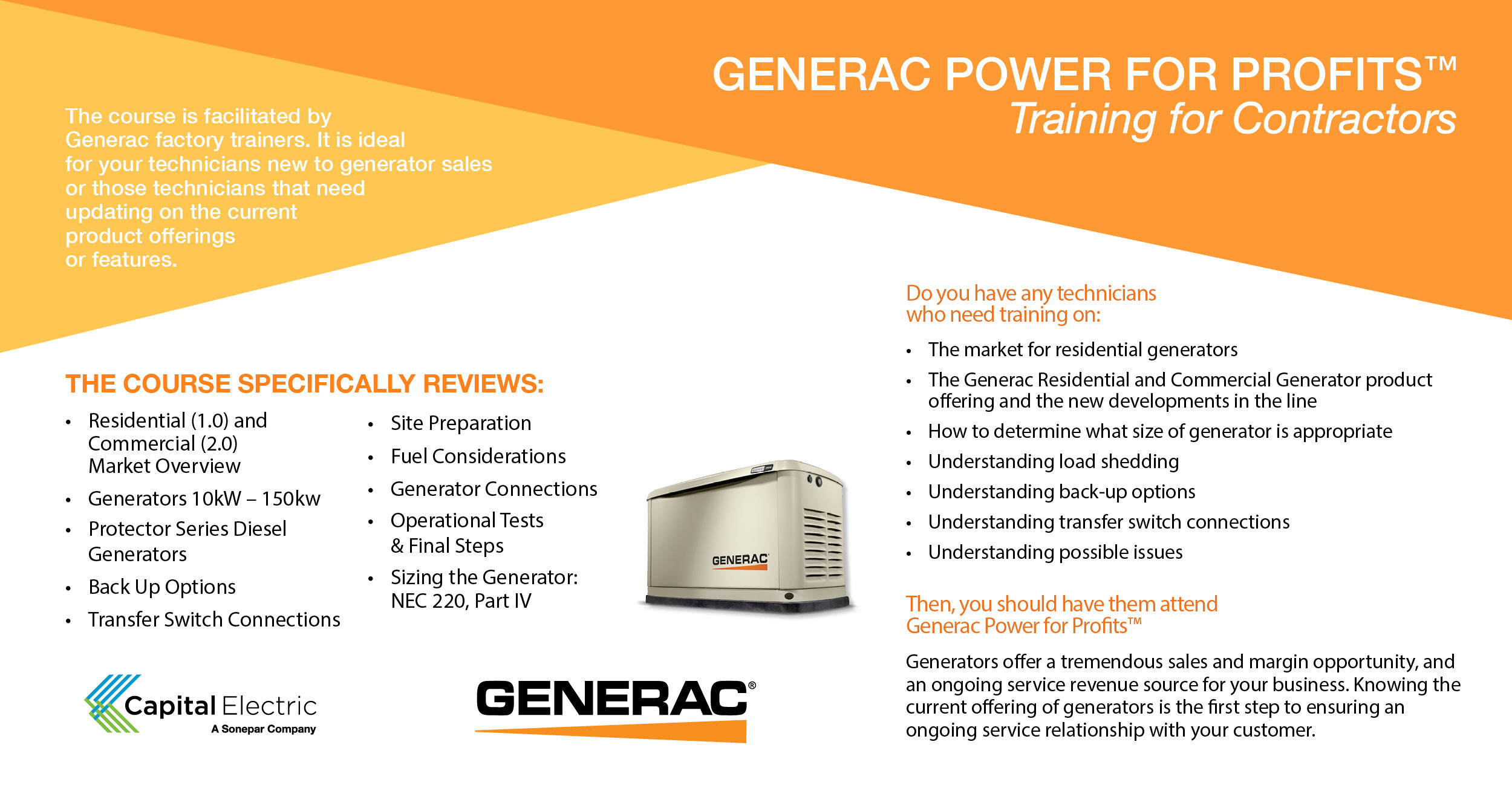 Generac Power for Profits™ Generators offer a tremendous sales and margin opportunity, and an ongoing service revenue source for your business. Knowing the current offering of generators is the first step to ensuring an ongoing service relationship with your customer.
The FREE course via webinar is facilitated by Generac factory trainers. It is ideal for your technicians new to generator sales or those technicians that need updating on the current product offerings or features.
The course specifically reviews:
• Residential and Commercial Market Overview
• Generators 10kW – 150kw
• Protector Series Diesel Generators
• Back Up Options
• Transfer Switch Connections
• Site Preparation
• Fuel Considerations
• Generator Connections
• Operational Tests & Final Steps
• Sizing the Generator: NEC 220, Part IV
The participant will receive various support & take-away materials including a Learner's Guide, Sizing Guide, and Free On-Line Training Access.